CONDO-KART
A GO-KART made from electrical conduit
Don't try this at home unless you want your kid to cry :-(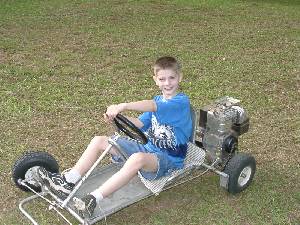 Showing off the new set of wheels.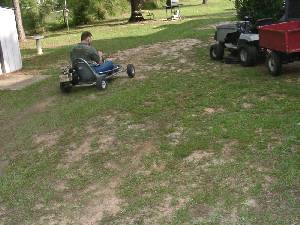 Even dad gets a chance to ride...we will just call it a "test ride".....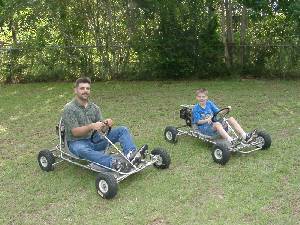 Ah, the family that Karts together.....this looks like the start of a race....endurance?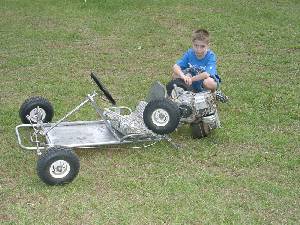 Wipeout! This fella is not happy!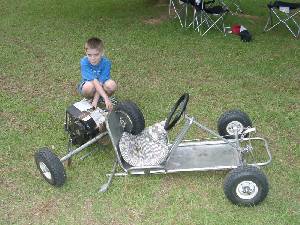 Now, ya know dad must of switched Karts right....